Tap-off Unit
Tap-off Unit
Kiande

China

7-15 Days

1000 Per Month
Tap-off Unit
Busbar plug-in box(Tap-off box) is the normal equipment widely used for branch circuit protection. The rated current is from 16A to 630A. Each type has five shapes which guarantees to be close with the clients' requirements
Feeder Cable
The plug-in box can provide load the power by the flexible outgoing cable. The cable protection tube is set in the outgoing port and the diameter can be customized.
The Interior fittings
Client can choose pole 3 or pole 4 breaker and accessories for the load protection such as operation handles, shunt release, thermal magnetic, leakage protection module and etc. Also we can produce the customized plug-in box shape according to the site condition.
Plug fittings
No gaps while connection with the characteristics of low impedance, high heat dissipation and etc. The plug-in box can be applied in different conductors' configuration system with high IP ratings which guarantees the safety operation.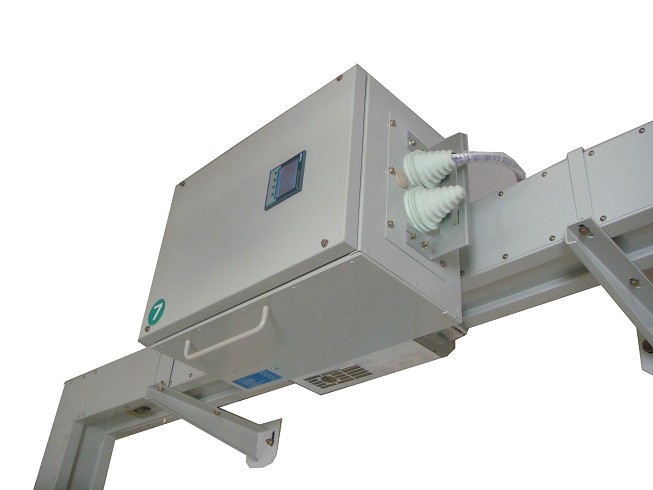 The operating handle of plug can be installed on the top or side with accurate opening or closing indication.

The padlock mechanism is set for protecting the plug from mal-operation and any unauthorized access.
Plug outlet covers prevent unintentional contact of the busbar.
Plug in units are automatically grounded on installation. Polarized engagement of the plug to the busbar provides the installer withpositive plug/phase alignment.
Bus plugs are provided with internal interlocking mechanisms to prevent their doors from being opened whilst energized, ensuring operation safety.
Suzhou Kiande Electric Co.,Ltd. is a comprehensive scientific enterprise specialized in intelligent production and data analysis for electricity manufacturing field. Company's head office is located in Suzhou(Paradise on earth) and manufacturing center is in Zhen Jiang(Chinese electricity island).It covers R&D dept, design dept., production dept., sales dept. and after-service dept. which improves to provide better programs for production efficiency, quality, cost and data.
Business scope:
1.Specialized in automatic production equipment:
Ø Mainly in busbar production equipment
Kiande is specialized in manufacturing and customizing busbar production machines including manual production line, semi-automatic production line, automatic production line, automatic inspection machine, automatic packaging machine, automatic mylar forming machine, automatic mylar slitting machine, profile cutting machine, busbar processing machine, gas hydraulic press machine, joint bar processing center, welding robot, elbow production machine, NC position fixture and other machines related to busbar processing .
Ø Mainly in switchgear cabinet production equipment
Kiande is specialized in manufacturing and customizing high/medium/low voltage switchgear cabinet production line, CT manipulator, drawer stereo storehouse, RGV trolley, switchgear cabinet housing reversal line and other machines which are related to switchgear cabinet processing.
2. Specialized in Imp.&Exp. busbar and equipment
To help client to import and export electrical products including high/low voltage switchgears, sandwich busbar trunking system, illumination busbar and rail busbar etc.
3. Specialized in busbar accessories:
Kiande can provide all accessories related to busbar including busbar joints, tap-off units, joint separator, insulation Mylar, profile casting capped end, copper pins for tap-off unit, plug, socket, tap-off unit outgoing sheath, double head bolt and temperature indicator etc.
All our products are customized.Please kindly contact us directly for further details.