Polyester Film Slitting Rewinding Busbar Machine
Polyester Film Slitting Rewinding Busbar Machine
Kiande

China

40Days

10Per Month
Polyester Film Slitting Rewinding Busbar Machine
The automatic busbar packaging line can realize the automatic moving of busbar trunking system, and wrapping and cutting of film.
All our products are customized.Please kindly contact us directly for further details.
Mylar slitting machine is mainly used for slitting the polyester film. It's composed of feeding, slitting and discharging parts. Length and width can be set according to requirement.
Polyester Film Slitting Rewinding Busbar Machine

| | |
| --- | --- |
| No. | Parameters |
| Model No. | KD-FQJ-1300 |
| Max. Width of Raw Materials | 1200mm |
| Max. Diameter of Raw Materials | 700mm |
| Slitting Width | 50mm-1200mm |
| Slitting Machine | 0-300m/min |
| Length Control | Meter Counter |
| Power | 380V/220V, 50Hz-60Hz |
| Air Source | 0.6MPa |
| Size of Equipment | L1600*W1800*H1500m |
Specification:
1. Max. size of busbar: W125mm*H300mm;
2. Length of the packaging line: 12.7m;
3. Automatic moving, packaging and cutting;
4. Working condition: dynamic power three phase 380V±10%,50Hz


Configurations:
1. two six-meter aluminum frame with one set of deceleration mechanism;
2. stop sensor in the discharge part controlled by PLC;


Features:
1. PLC program control;
2. Custom and warranty available;
3. Sensor reaction and automatic positioning;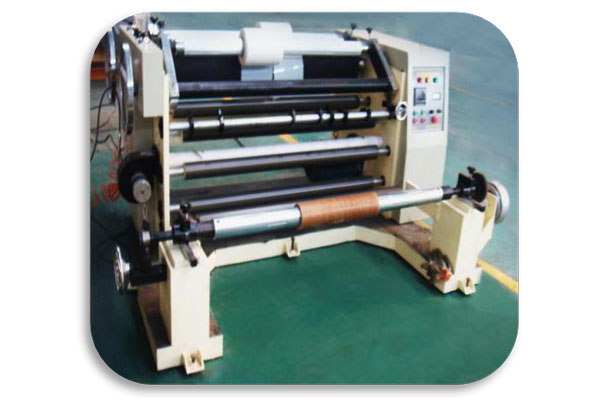 Suzhou Kiande Electric Co.,Ltd. is a comprehensive scientific enterprise specialized in intelligent production and data analysis for electricity manufacturing field. Company's head office is located in Suzhou(Paradise on earth) and manufacturing center is in Zhen Jiang(Chinese electricity island).It covers R&D dept, design dept., production dept., sales dept. and after-service dept. which improves to provide better programs for production efficiency, quality, cost and data.
We are the company specialized in busbar machine.Busbar machine means busbar production machine or busbar processing machine including mylar sleeve forming machine, busbar assembly machine, busbar riveting machine, busbar testing & inspection machine, busbar packing machine and busbar conveying machine. If you want to know how we use the machine to assemble the busbar, please kindly get the referenced pictures as below.

Step 1 Prepare all busbar finished components

Step 2 Use related busbar machines to process the busbar

Busbar machine copper processing
Need Kiande's busbar gas-hydraulic copper bar punching machine(This is one-time punching forming. In the market, some busbar manufacturer buys three-in-one busbar machine to bend and punch copper or aluminum bar. As the bar experiences many procedures, the accuracy is not good which will cause the phase distance too small to cause the short circuit.)
Busduct advantage:
Easy and quick installation
Extensive choice of termination elements
Wide adaptability of busduct layout
High Short Circuit Withstand & Low Voltage Drop
Compact Dimensions
100% reusable standard elements
Accessories like tap offs can be fit anywhere along the busbar hence reducing
floor area usage
Lower Down time in case of faults