PLC Control Busbar automatic Packing Machine for compact busduct
PLC Control Busbar automatic Packing Machine for compact busduct
Kiande

China

45Days

10set Per Month
PLC Control Busbar automatic Packing Machine for compact busduct
1) Function: automatic wrapping the film to the busduct
2) Advantage: Avoid the dust and moisture durring transportation
3) End packing can be customized
PLC Control Busbar automatic Packing Machine for compact busduct
All our products are customized.Please kindly contact us directly for further details.
The main function of the automatic packing machine is to wrap a film on the busbar to keep away from the dust and moisture during transportation.
Once the packaging machine senses the materials, it will automatically start wrapping and cut the wrapping material when wrapping is finished. It can match with automatic stacking system, realize full automatic packing.
It is mainly used on straight busbar, manual packing or other packing machine is applied for elbow busbar.
The wrapping speed is adjust. The busduct length range from 1500-6000mm.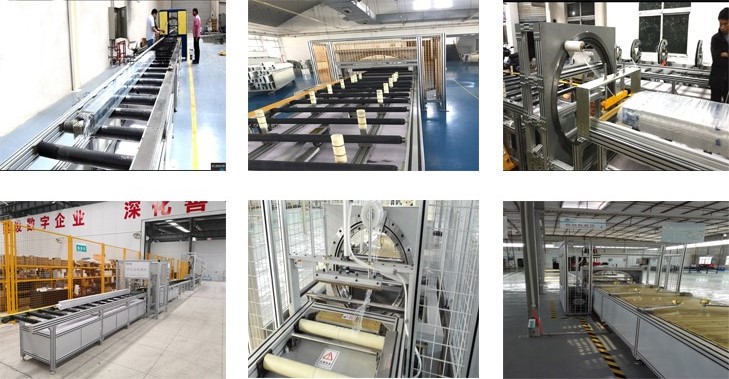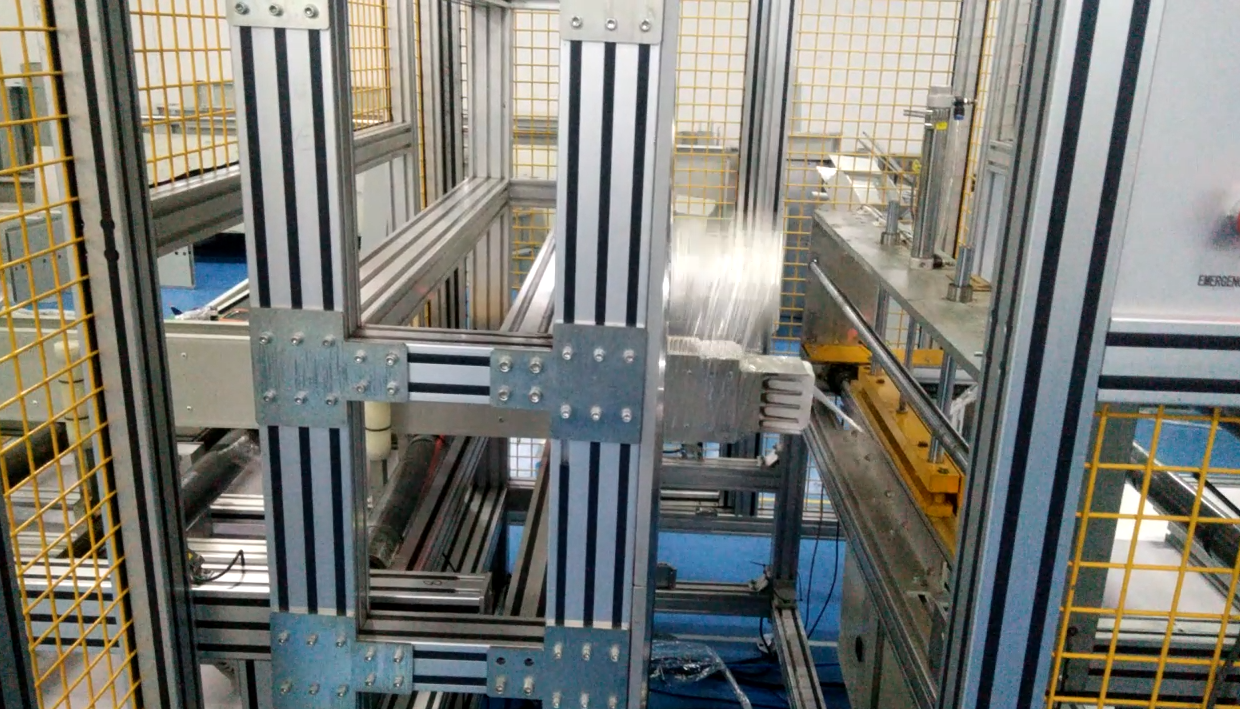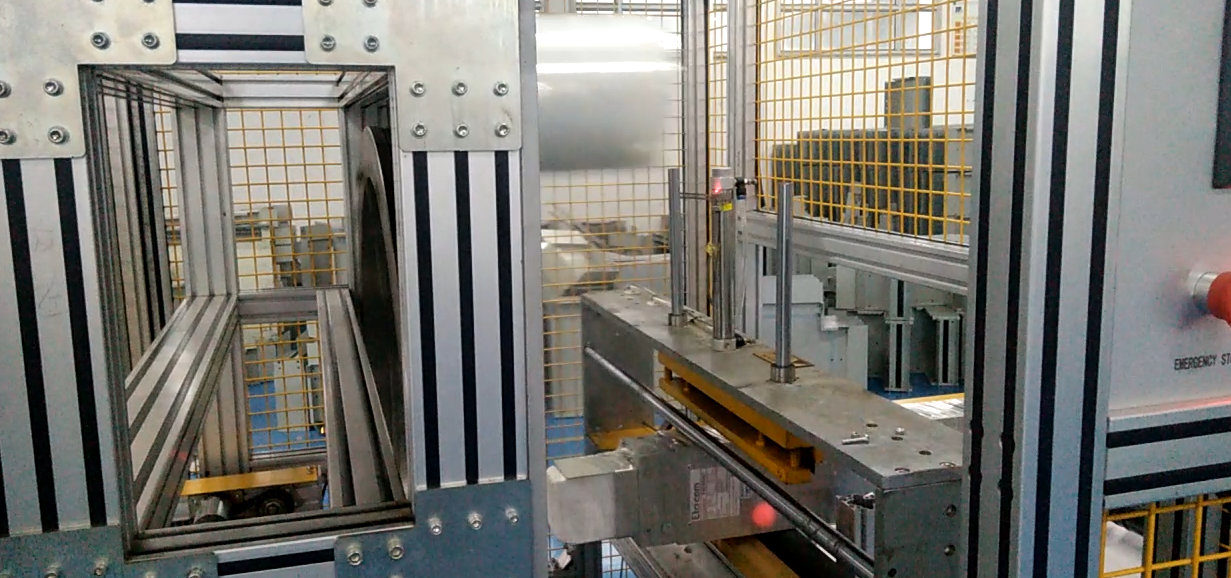 Suzhou Kiande Electric Co.,Ltd. is a comprehensive scientific enterprise specialized in intelligent production and data analysis for electricity manufacturing field. It covers R&D dept, design dept., production dept., sales dept. and after-service dept. which improves to provide better programs for production efficiency, quality, cost and data.
Business scope:
1.automatic production equipment:
Busduct production equipment
Kiande is specialized in manufacturing and customizing busduct production machines including manual production line, semi-automatic production line, automatic production line, automatic inspection machine, automatic packaging machine, automatic mylar forming machine, automatic mylar slitting machine, profile cutting machine, busway processing machine, gas hydraulic press machine, joint bar processing center, welding robot, elbow production machine, NC position fixture and other machines related to busbar processing .
Busbars are now becoming irreplaceable simply because of the convenience and safety factor. While using traditional cables, the cost of cabling and trunking and the time taken for installation is much higher than busbars as well.
Installing busbars over conventional cabling has a range of advantages some of which are mentioned below:
Design: Busbars have a compact design through which compressed flat conductors can pass through the enclosure. Due to the compact designs, busbars require lesser space than traditional cabling systems and this is a major advantage when thousands of amperes of electricity need to be transmitted.
Heat Absorption: Since the design is compact and has a metal casing with well-defined surface, busbars can absorb heat generated while transmissions and distribution of electricity in the walls of the enclosure. The system of cooling is much better than traditional cabling system.
Flexibility: Busbars are more flexible in nature compared to cables in the sense that it can be used in any kind of structure with any configuration. They are easily modifiable and hence the addition of an extra room or building can be easily done. Busbars can also be relocated without much of a capital expenditure.
Cost Savings: Busbars can be mounted easily than a cable and incurs a lesser cost of installation than traditional cables. They can also be mounted at a lesser time than traditional cables.
Better Resistance: Busbars have rigid design elements and hence has better resistance than cables, especially in case of short circuits. Busbars have a minimum distance between the conductors which in turn reduces the induction of resistance. Busbars also have a thin and flat tire which helps in optimal distribution of density of current and in turn reduces resistance. Due to lower levels of density, voltage loss is much lower than cables for the same length.