M12 shear off bolt for busway joint
M12 shear off bolt for busway joint
Kiande

China

10Days

100000 Per Month
Shear off bolt
Like Shear Nuts, Shear Bolts offer a quick and easy solution to the problem of fixing equipment, fixtures or structures permanently in position that would otherwise be easily undone with a simple spanner or socket set.
M12 shear off nut for busbar joint plug in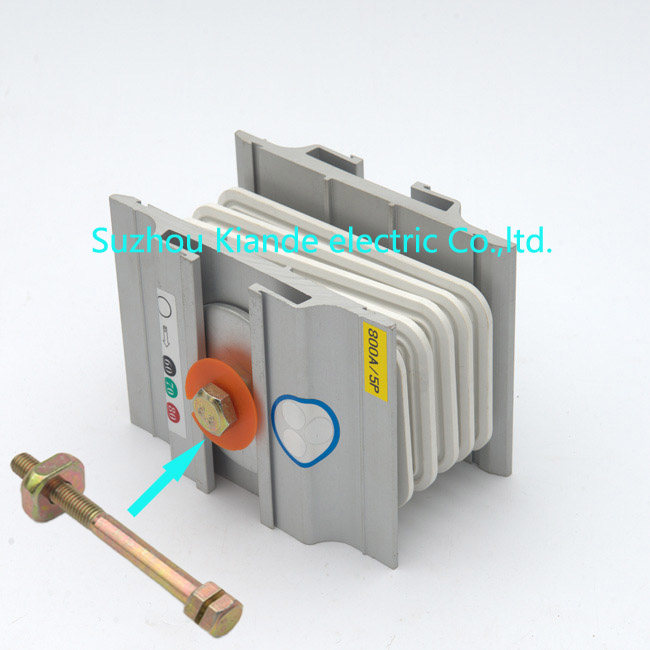 What is Busduct Joint component?
Joint block is operatable by one / two shear off bolts/nut
Joint assembly can be removed / installed at any time in installed condition.
Disc spring washer are used in Uniblock joint to uniformly distribute pressure.
Recommended torque for tightening is 7 Kg-mtr.
These joints are specially designed to accommodate thermal expansion of busbars and housing.
Installation Guidence of Busduct Joint
Step1:dentify the correct joint stack (either 4W or 5W) and its phase orientation before Busduct joint pack installation
Step2: Align and connect both busduct terminal with joint stack connector.
Step3:Joint stack stopper acts a guideline to ensure a full contact surface of the overlapping conductors.
Step4: Tighten the double headed bolt by using socket wrench untile the outer head shear off.
Step5:Place joint pack covers on both sides of the busduct joint section and tighten all the bolts and nuts with socket wrench.