Good Insulation Performance DMC High Voltage Duct Joint Insulation Tube
Good Insulation Performance DMC High Voltage Duct Joint Insulation Tube
Kiande

China

7-15 Days

1000 Per Month
What is Busduct Joint component?
Joint block is operatable by one / two shear off bolts.
Joint assembly can be removed / installed at any time in installed condition.
Disc spring washer are used in Uniblock joint to uniformly distribute pressure.
Recommended torque for tightening is 7 Kg-mtr.
These joints are specially designed to accommodate thermal expansion of busbars and housing.
Good Insulation Performance DMC High Voltage Duct Joint Insulation Tube
Busbar joint includes double head bolt with but, insulation separator, copper bar, die casting end and bowl washer etc.
The busbar joint is used to connect two busbar trunking systems for current transmission.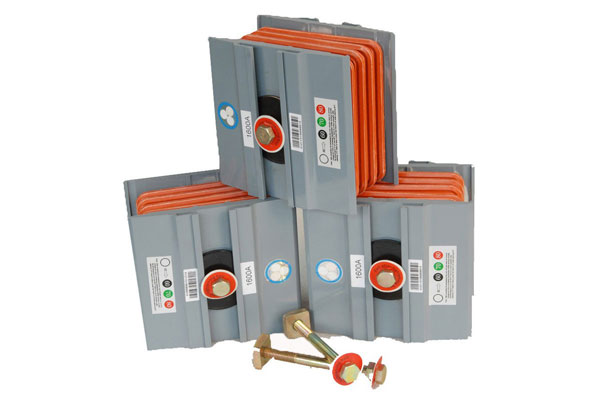 Busduct joint
This joint stack design has taken into the consideration of a bigger contact surface of the conductors in order to reduce power loss and improve cooling performance.
Double headed joint bolts together with Belleville washer ensure a sufficient pressure required to secure each joint connection.
The double headed joint bolt is also designed with a specific torque value whereby the outer head of the joint bolt (which acts as
tightness indication) will shear off when it reaches the limit and this will prevent over tightening of the joint section.
Busduct advantage:
Easy and quick installation
Extensive choice of termination elements
Wide adaptability of busduct layout
High Short Circuit Withstand & Low Voltage Drop
Compact Dimensions
100% reusable standard elements
Accessories like tap offs can be fit anywhere along the busbar hence reducing
floor area usage
Lower Down time in case of faults