DMC Electrical Insulating Separator Plate for Compact Busbar Joint
DMC Electrical Insulating Separator Plate for Compact Busbar Joint
Kiande

China

7-15 Days

1000 Per Month
DMC Insulating Separator Plate,DMC Electrical Insulating Separator Plate,Busbar Electrical Insulating Separator Plate,Joint Insulation Plate for Busduct Insolation,bus bar joint insulation plate.
Size can be customized.
DMC Electrical Insulating Separator Plate for Compact Busbar Joint
Busbar joint includes double head bolt with but, insulation separator, copper bar, die casting end and bowl washer etc.
The busbar joint is used to connect two busbar trunking systems for current transmission.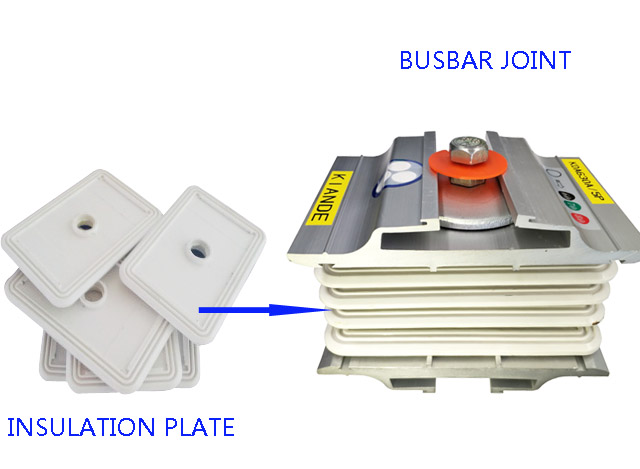 Model

Current




Size of Applied Busbar

Type

Remark

KDT-18-5

0~200A

5、4mm

Compact busbar

T type

KDT-22-5

250~350A

5、4mm

Compact busbar

T type

KDT-30-5

400~630A

5、4mm

Compact busbar

T type

KDT-15-6

0~200A

6mm

Compact busbar

T type

KDT-18-6

250~350A

6mm

Compact busbar

T type

KDT-28-6

400~630A

6mm

Compact busbar

T type

KDF-125

0~125A

19 phase distance, 22 phase distance, 26 phase distance above

Air busbar

F type

KDF-160

125~160A

Air busbar




KDF-250

160~250A

Air busbar




KDF-630

315~630A

Air busbar



Suzhou Kiande Electric Co.,Ltd. is a comprehensive scientific enterprise specialized in intelligent production and data analysis for electricity manufacturing field. Company's head office is located in Suzhou(Paradise on earth) and manufacturing center is in Zhen Jiang(Chinese electricity island).It covers R&D dept, design dept., production dept., sales dept. and after-service dept. which improves to provide better programs for production efficiency, quality, cost and data.
The joint pack is a compression joint design which uses a specially designed Belleville washer to distribute the pressure evenly over the joint pack. Joint packs are used to connect all the components in a busbar system together. The earth is maintained through the joint by both the joint pack cover and the earth side plate. The joint pack is supplied in specific sizes depending on the rating of busbar required.
The connector has a large flow rate and 20% of the bus body, and the temperature rise is controlled by increasing the flow capacity.
Four-piece manganese steel bowl mat pressure equalization device ensures pressure equalization of all parts of the connector
Using the torque memory function stud bolt, when the bolt is forced to reach 70 Nm, the yellow sign will break, and the installation is quick and convenient.
The torque of 70 Nm can automatically adjust the thermal expansion and contraction of the connector.
Use the 19mm regular phone case to complete the installation
Double-headed "break off" joint bolt is applied to tighten the busway with just a
common 16mm socket wrench. Belleville spring washers are adopted to ensure
pressure evenly applied across the joint.
Joint insulator with a convex-concave groove edge provides an increased
creepage distance.
Color-coded-temperature indicator applied at busway joint is to give an early
warning when high temperature occurs at the joint.
Both outlet phase stab and plug stab fingers are fully silver-plated
The bus plug has complete safety interlock mechanism to ensure electrical safety
The plug outlet protection module is embedded with waterproof silicone rubber, up
to IP54
Up to 10 plug outlets can be installed every 3 m of straight length busway