Copper Aluminum Busbar Bending Fabrication Machine
Copper Aluminum Busbar Bending Fabrication Machine
Kiande

China

7-15 Days

1000 Per Month
Quality Busbar Fabrication Machine manufacturers & exporter - buy Busbar Automatic Assembly Line/Busbar Automatic Fabrication Machine from China manufacturer.
Copper Aluminum Busbar Bending Fabrication Machine
All our products are customized.Please kindly contact us directly for further details.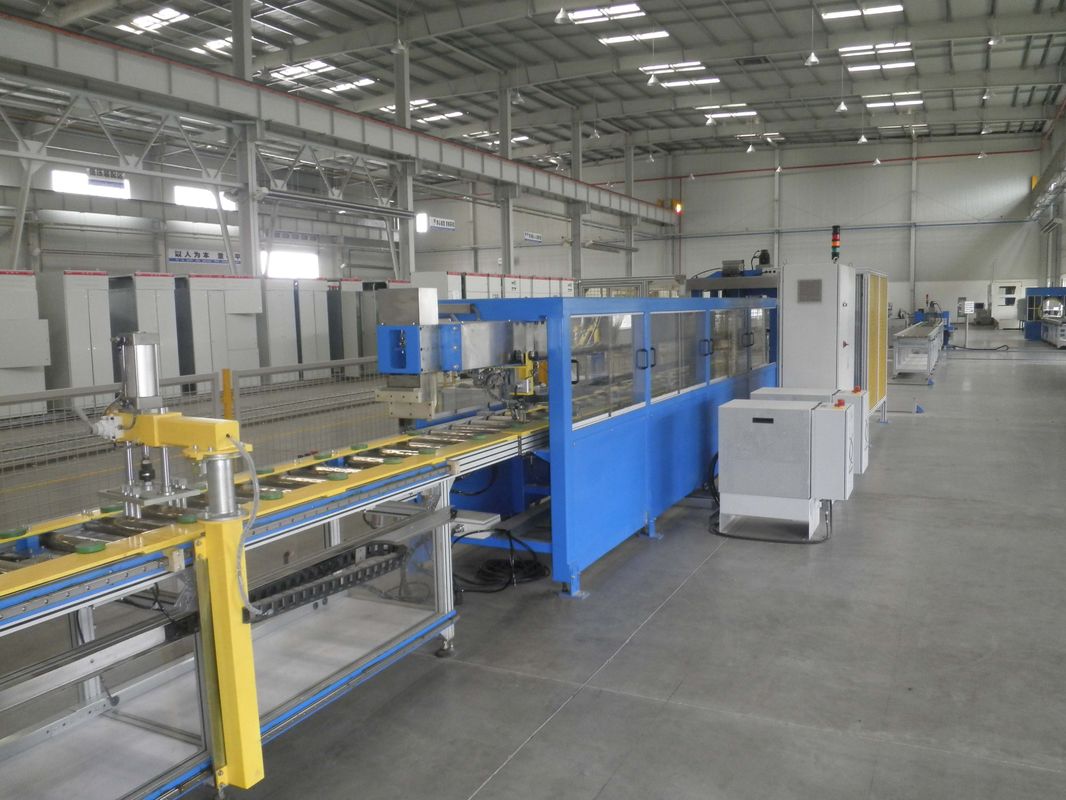 Detailed Product Description
Automatic busbar fabrication machine
The automatic busbar fabrication machine is used for busbar production procedures to realize busbar manual assembly, automatic clamping, riveting and moving etc to improve the busbar production level and quality.

Application range
Our machine can be used on busbar with parameters below:
Current rating: 630A~2500A(single layer busbar)

Phase and wire: 3P3W,3P4W,3P5W

Busbar type: straight length(two-piece type aluminum alloy enclosure, also called H type aluminum profile)

Busbar length: 1.5m to 6m

Busbar socket: single side or double sides

As for limitation of the riveting machine, the wide notch of the U type cover plate of busbar profiles shall exceed or be equal to 42mm.
Configuration:
1. Mechanical parts:
The frame adopts 60*90 aluminum material equipped with rollers for transferring the busbar;

Assembly fixture sets up three movable cantilevered clamping mechanism;

Busbar end face alignment mechanism uses galvanized steel structure, driven by cylinder;

The automatic riveting system has two riveting guns, one set of safe fence in aluminum frame and steel wire net and supporting facility for riveting procedure;
2. Electrical parts:
Computer and PLC are the key parts of control system. The network connect the computer and Omron PLC to ethernet protocol.

Set the parameter in every riveting part;

Set the equipment run speed and manual position;

Communicate with barcode scanned machine;

Communicate with the riveting machine control system;

Others
Color of the equipment is customized.

Warranty is available.
Please log in our website www.busbarequipment.com for details.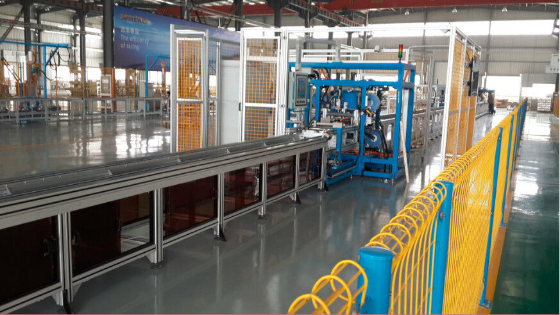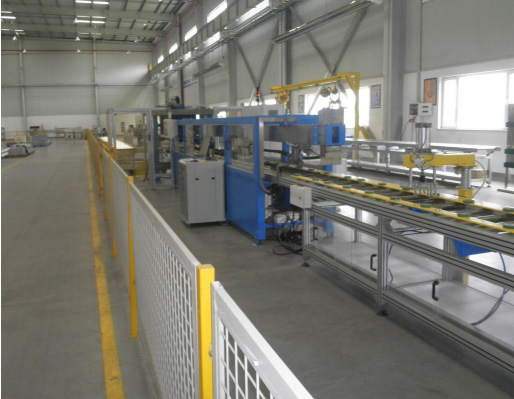 Suzhou Kiande Electric Co.,Ltd. is a comprehensive scientific enterprise specialized in intelligent production and data analysis for electricity manufacturing field. Company's head office is located in Suzhou(Paradise on earth) and manufacturing center is in Zhen Jiang(Chinese electricity island).It covers R&D dept, design dept., production dept., sales dept. and after-service dept. which improves to provide better programs for production efficiency, quality, cost and data.
Business scope:
1.Specialized in automatic production equipment:
Ø Mainly in busbar production equipment
Kiande is specialized in manufacturing and customizing busbar production machines including manual production line, semi-automatic production line, automatic production line, automatic inspection machine, automatic packaging machine, automatic mylar forming machine, automatic mylar slitting machine, profile cutting machine, busbar processing machine, gas hydraulic press machine, joint bar processing center, welding robot, elbow production machine, NC position fixture and other machines related to busbar processing .
Ø Mainly in switchgear cabinet production equipment
Kiande is specialized in manufacturing and customizing high/medium/low voltage switchgear cabinet production line, CT manipulator, drawer stereo storehouse, RGV trolley, switchgear cabinet housing reversal line and other machines which are related to switchgear cabinet processing.
2. Specialized in Imp.&Exp. busbar and equipment
To help client to import and export electrical products including high/low voltage switchgears, sandwich busbar trunking system, illumination busbar and rail busbar etc.
3. Specialized in busbar accessories:
Kiande can provide all accessories related to busbar including busbar joints, tap-off units, joint separator, insulation Mylar, profile casting capped end, copper pins for tap-off unit, plug, socket, tap-off unit outgoing sheath, double head bolt and temperature indicator etc.