Busbar Conductor Processing Machine for Busduct Punching And Cutting
Busbar Conductor Processing Machine for Busduct Punching And Cutting
Kiande

China

60 Days

10 Per Month
By busbar conductor multifunctional processing machine,
1) realized automatic production: operator will input values such as length, width, piler position, quantity and etc. to initiate automatic working procedures including ends punching, piler opening, piler punching and etc..
2) rebond coefficient varies by bending or different conductor width and hti skind of adjustment can guarantee the parallelism.
Busbar Processing Machine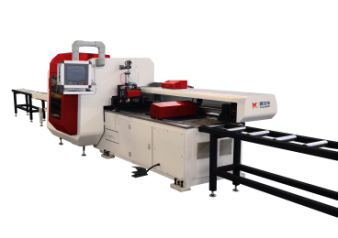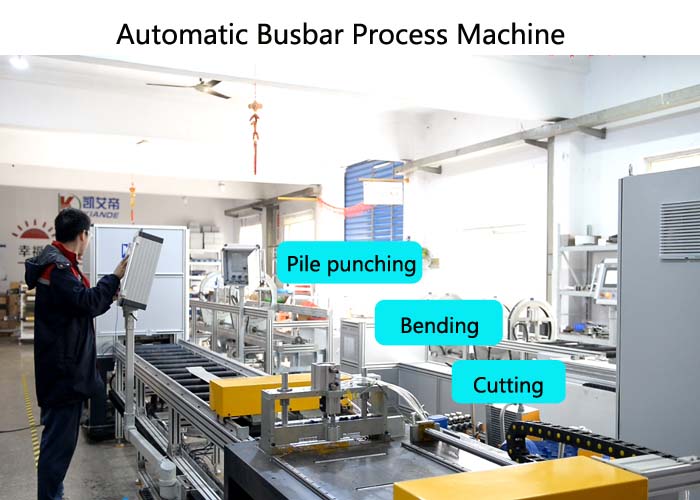 Feature
* 3 in 1 Cutting Bending Punching Bus bar
* Robust and stiff frame, strong structure
* High quality cutting, bending and punching, fast cycle time
* High operating safety with built-in safety-system
* With the help of hydraulic power, easy and quick operation can be achieved.
Equipment data on busbar conductor multifunctional processing machine
No.

Parameters

Model

KD-DTYTJ-C/A-4.5(6)

Force

(KN)

Bend

400

Punch

300

Piler Head

300

Stroke of X Axis

1800mm

Speed of X Axis

0~150mm/s

Marking

Barcode, QR code (optional)

Conductor Size (Aluminum, Copper)


Length

1200mm~6000mm

Width

140mm~300mm

Thickness

2mm~6mm

Positioning Accuracy

0.2mm

Repetitive Positioning Accuracy

0.05mm

Saw Blade Power

2kW

Saw Blade Diameter

400mm

Max. Bending Width

300mm

Max. Bending Height Difference

40mm

Max. Hydraulic Force

31.5MPa

Power

380~415VAC 50~60Hz 10kW