busbar machine for compact busduct busbar riveting
busbar machine for compact busduct busbar riveting
Kiande

China

45 Days

10Per Month
This busbar assembly line is suit for compact busbar truking system clamp,
1) Reversal busbar 180 degree, make the riveting more easy
2) PLC control, No need labor to move the busduct.
Automatic Busbar Assembly Line
All our products are customized.Please kindly contact us directly for further details.
Automatic assembly line has four-piece type and two-piece type. Busbar can be assembled automatically with rivets or bolts according to the design.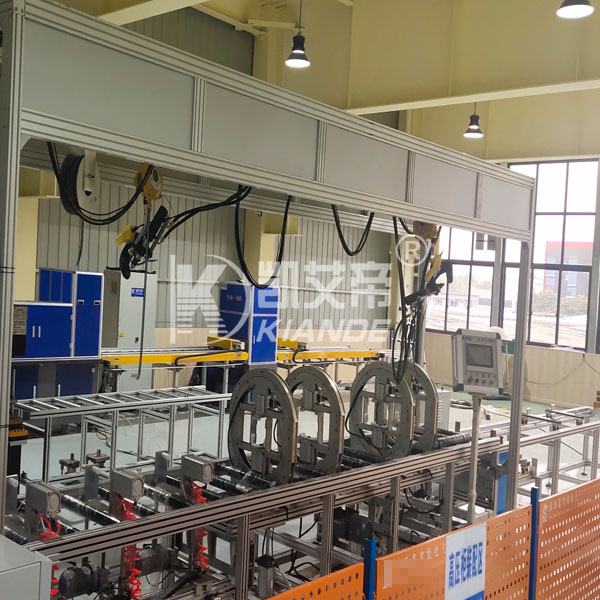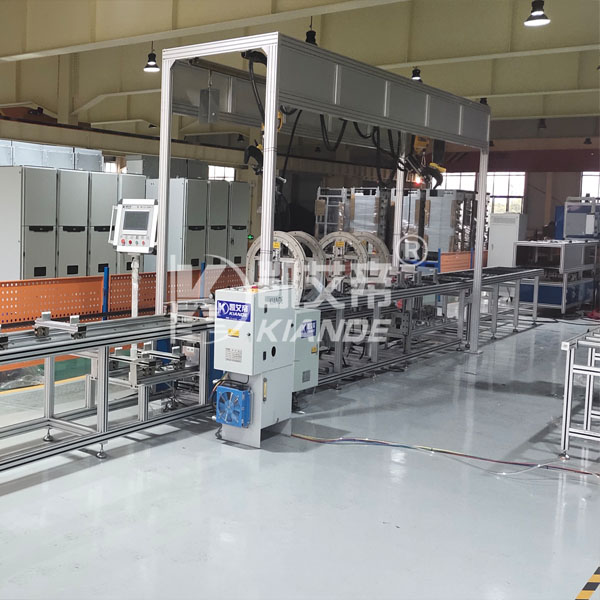 The automatic assembly machine has self checking functions, including self diagnosing each input and output signal, preventing failures and counting the machine's OEE (comprehensive utilization rate) for the big data analysis in the future.
Semi-Automatic Busbar Assembly Line Parameters
Busbar Trunking System (Busway ) : a type – tested ASSEMBLY in the form
of a conductor system comprising busbars which are spaced and supported
by insulating material in a duct, trough or similar enclosure.
The assembly may consist of units such as:
Busbar trunking units with or without tap-off facilities;
Phase transposition, expansion, flexible, feeder and adapter units;
Tap-off units.