Automatic Copper Coil cutting machine
Automatic Copper Coil cutting machine
Kiande

China

45 Days

12Per Month
Automatic Coil cutting machine
Features:
1.Function: It is used to the longitudinal cutting for the steel coils and rewinding the slit strips into coils.
2. Advantages: Convenient to operate, high cutting precision and utilization factor of the material, adopts the infinitive speed.
Automatic Coil cutting machine working process:
Carrying coil car — Decoiler — Gantry type guiding bracket, pressing- Shovel head- Pair pinching roller,three rollers first leveling — Deviation rectification in middle — Main leveling machine,encoder — Tail plate pinching — Hydraulic brake type shearing machine — Loading material car — Hydraulic control — Electric control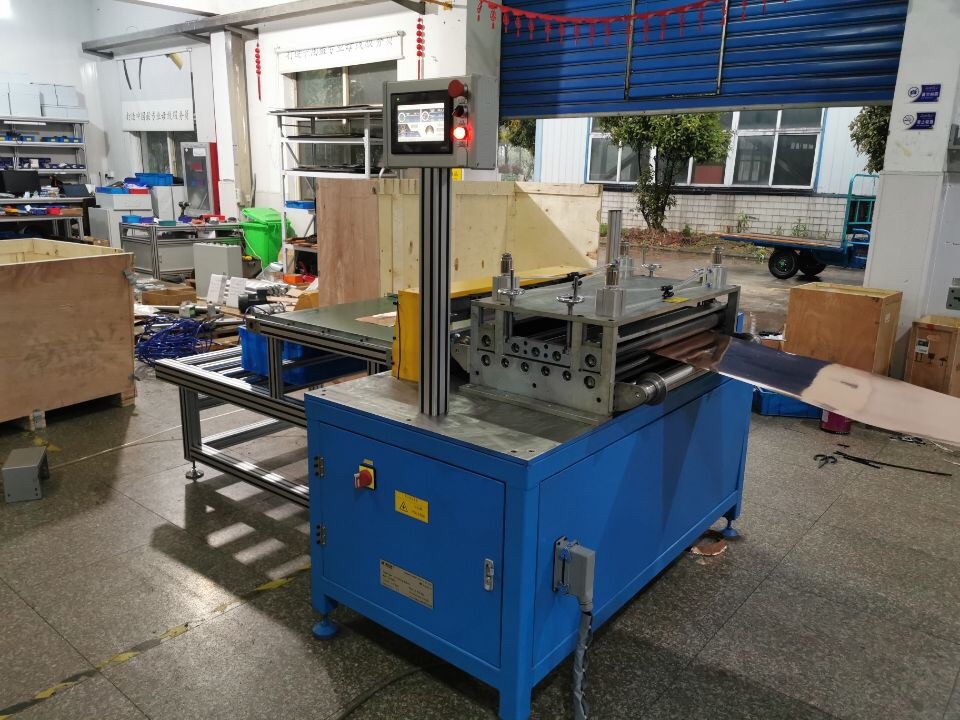 Uncoiling Unit
This uncoiling unit of our cut to length line allows several coil stocks to be pre-placed on the loading station. It is available with single head or double heads to suit different requirements.
Leveler
The leveler of our cut to length line may have various designs, from 2H, 4H or 6H. It can be flexibly controlled and can carry out good leveling of the plate materials. Its leveling roll is made of roll steel with a chrome-plated surface. It is of good abrasion resistance and long service life.
Feeder and Shear
Our cut to length line employs a pair or two pairs of feed rolls, driven by an AC servo motor, to feed the strip to the set length precisely. They ensure fast positioning with little error. These feed rolls are compatible with a hydraulic shear or an air-clutch shear to carry out fast shearing and convenient clearance adjustment. It can be equipped with a roll type or a belt type conveyor.
Stacking Unit
Our cut to length line can be equipped with a pneumatic or electromagnetic stacking unit. It is equipped with a blower to protect the surface from scraping. Both longitudinal and transverse stacking are available.
Busduct advantage:
Easy and quick installation
Extensive choice of termination elements
Wide adaptability of busduct layout
High Short Circuit Withstand & Low Voltage Drop
Compact Dimensions
100% reusable standard elements
Accessories like tap offs can be fit anywhere along the busbar hence reducing
floor area usage
Lower Down time in case of faults